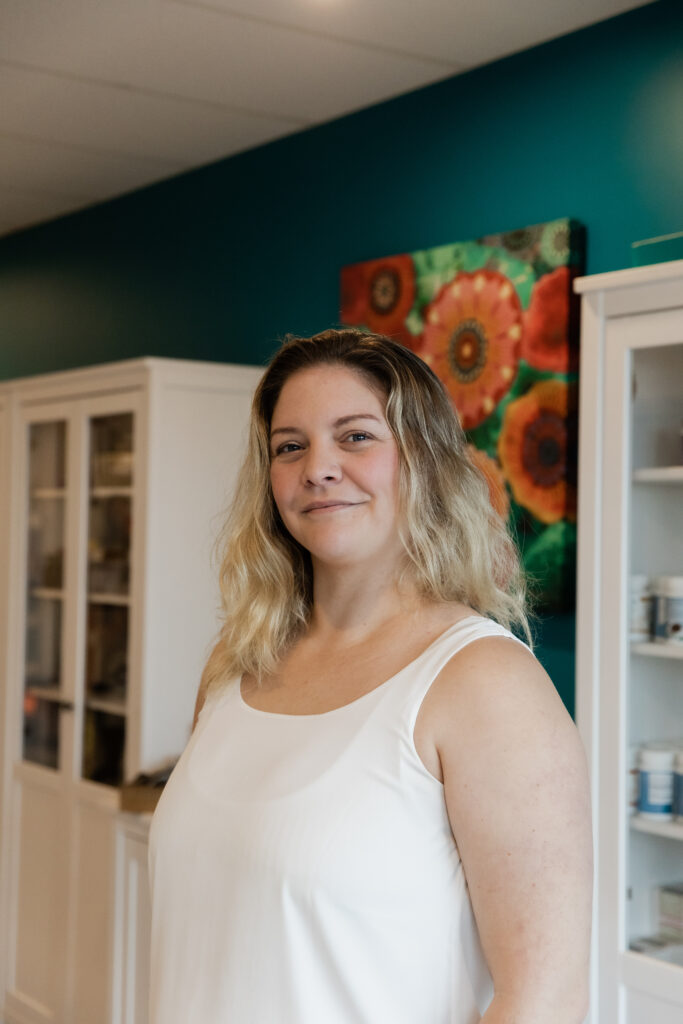 Stephanie is a Registered Acupuncturist in good standing with the College of Traditional Chinese Medicine Practitioners and Acupuncturists of British Columbia. She completed Pacific Rim College's 3-year Diploma of Acupuncture program with over 500 hours of clinic training. She is also trained in orthopedic acupuncture, Tui Na (Chinese Massage), cupping, gua sha, moxibustion, electro-stimulation and auricular acupuncture. She has taken supplementary workshops in Acupuncture for Pregnancy, Labour and Postpartum, Women's Health, Fertility and Paediatric Acupuncture. She uses these additional treatment modalities to ensure that each patient receives the highest quality treatment possible. These holistic therapies help to strengthen the immune system, prevent disease, control pain, and improve quality of life.
Stephanie is a general practitioner with a special interest in women's health, obstetrics, paediatrics, and chronic or autoimmune conditions. In addition she treats a wide variety of conditions ranging from stress, anxiety, depression, digestive disorders, acute and chronic injury and pain management, sleep issues, immune system disorders, allergy management, and addictive behaviours.
Stephanie strives to maintain the holistic nature of Traditional Chinese Medicine by treating each patient as an individual with their own unique symptoms and circumstances. She is committed to the care of her patients. She seeks to translate the ancient wisdom and experience of Chinese medicine into modern practice where she is dedicated to the empowerment and education of her patients on their unique healing journey. She provides a place for you to cultivate wellness and reconnect with your body's innate healing capacity and welcomes all to her practice.